Flatbed Truck for Sale

A Freightliner flatbed truck has an excellent reputation in
the commercial sector. These vehicles are known for their
dependability, ease of following the maintenance protocol
and longevity. This 2006 M2 class flatbed truck for sale is
easy to recognize because it features a perfectly flat bed and
no sides or roof. This enhances the ease of loading and
unloading in virtually all settings. You would look for these
types of used delivery trucks for sale when you operate a
warehouse and deliver loads of goods to retailers and
construction job sites. Other interested in this truck include
commercial truck rental agencies and construction company owners.

The 20-foot length of the flat bed accommodates a wide
variety of payloads and may even allow you to load multiple
orders for separate customers. Whether you deliver
construction supplies, bricks, machinery or appliances, this
flatbed truck for sale easily transports them to their
destinations. With a gross vehicle weight rating (GVW) of
26,000 pounds, the Freightliner flatbed truck is a non-CDL
truck. Adding a non-CDL truck to your fleet allows
employees who do not have a commercial driver's license to
operate the vehicle.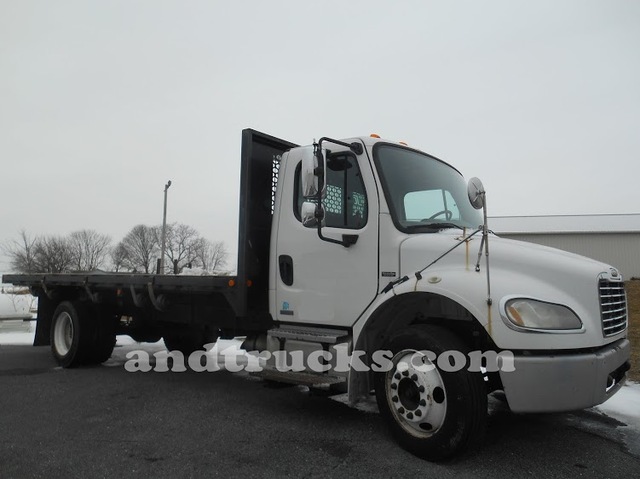 Used Flatbed Delivery Truck For Sale

Model : Business Class M2
GVW : 26,000
Miles : 166,000
Engine : Mercedes-Benz 210 HP
Transmission : Automatic
Flatbed : 20ft long
Freightliner Flatbed Truck

Being a 2006 model, this flatbed truck for sale only has
166,000 miles on the odometer, which shows that there is
still plenty of life left in the Freightliner flatbed truck.
Whereas some used delivery trucks for sale feature manual
transmissions, this one is an automatic, which further
enhances the ease of operations. Since it runs with a
Mercedes-Benz 210Hp engine, acceleration is a snap.

One of the hallmarks good used delivery trucks for sale
must posses is the ability to provide a smooth ride. Make a
mistake in your selection here, and you find that you spend
too much time re-packing your loads and re-shifting them
on the bed portion. After all, you cannot afford for your
cargo to move because of shoddy shocks. The Freightliner
flatbed truck is one of the used delivery trucks for sale that
meets the expectation of offering a smooth ride. The flatbed
truck for sale is attractive, functional and sure to be an asset
to any business. Do not let this deal pass you by; check out
this flatbed truck for sale today.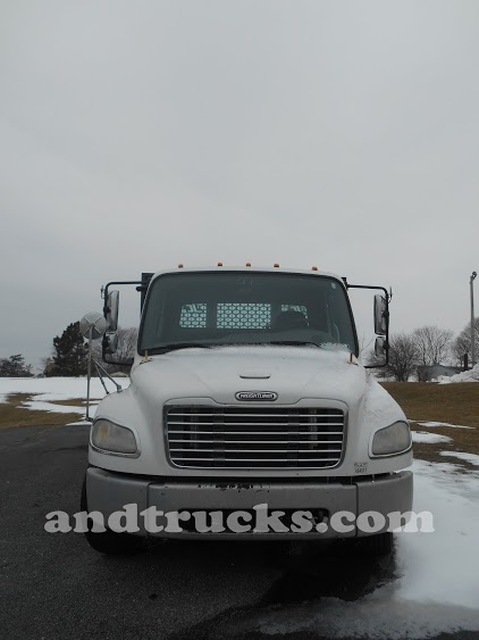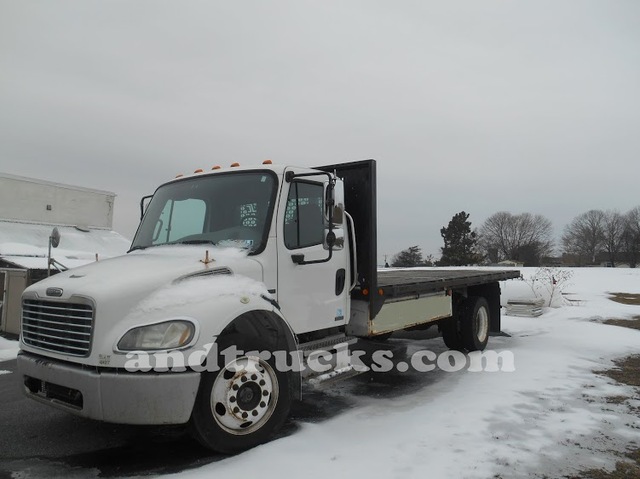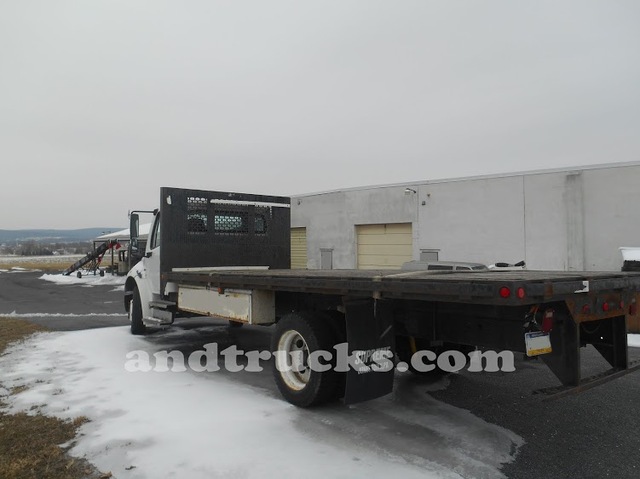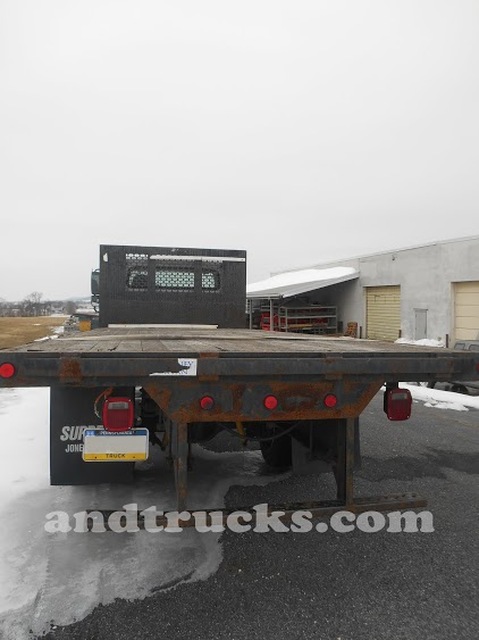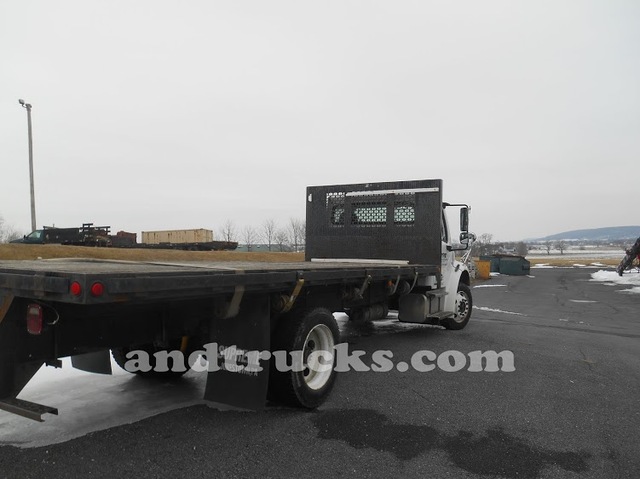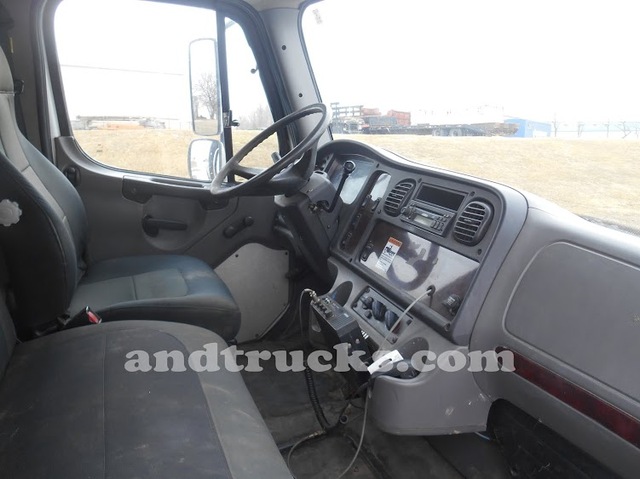 BUY IT NOW !!

This Flatbed Delivery Truck, Located in New Holland, PA 17557
We do make every effort to accurately represent the condition
of all items advertised and or represented.


This Flatbed Delivery Truck is sold on an as-is basis,
with no warranty, express or implied.
(Standard selling Practice for the industry)
For this reason, we strongly encourage and support
a prebuy inspection of any item
before you purchase it.
Please understand I don't own this Flatbed Delivery Truck personally
I am a full time broker selling for a customer
My goal is to bring the buyer and seller together
I do my very best to tell you what I know
Do You Need Help Marketing Your
Equipment, Boat, Plane, Car or Truck?
Your Questions and Comments Welcome 24/7
Contact Jay Trevorrow
Voicemail or Text: 973-886-3020
Email: jay@ironmartonline.com
Please Leave a Detailed Email or Voicemail